CELEBRATING OUR 2 YEAR ANNIVERSARY
A Remarkable Journey of Growth, Innovation, and Recognition
We are thrilled to celebrate PranaQ's second anniversary. This is a critical milestone in our mission to revolutionize sleep health and influence innovation in medical technology. We are humbled by the progress we have made over the past two years and look forward to a promising future.
Shedding Light On Sleep Apnea
Sleep apnea is a sleep disorder affecting millions of people worldwide, with a significant number going undiagnosed. Getting diagnosed for sleep apnea is incredibly important, as it not only provides valuable insight into sleep patterns and overall health, but also paves the way for effective treatment and improved quality of life. Undiagnosed sleep apnea can lead to poor health outcomes; PranaQ's mission is to educate about sleep health and empower users to take control of their sleep health.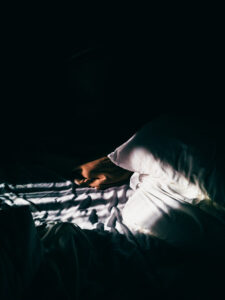 Industry Trends : Embracing Wearable Technology
In recent years, the sleep health and digital healthtech industries have witnessed remarkable growth and innovation. One trend that has gained significant momentum is the rise of wearable technology. Wearables are becoming increasingly popular among people seeking to monitor and optimize their sleep habits and overall well-being.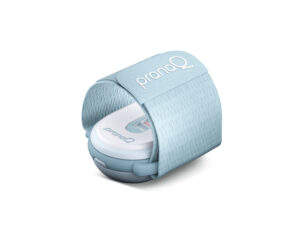 At this important point in our company's development, we are proud to highlight our product: a wearable for diagnosing and monitoring sleep apnea. Our TipTraQ, leverages advanced technology to accurately detect and analyze sleep apnea episodes. This innovative product provides users with the information they need to seek appropriate medical help and regain control of their sleep health.
By wearing the device while sleeping, you can get a comprehensive understanding of your sleep patterns and identify potential signs of sleep apnea. In addition, our wearable technology integrates seamlessly with our easy-to-use mobile app for easy data tracking and communication with healthcare professionals.
Milestones & Accomplishments
As we celebrate our significant milestones / anniversary, we'd like to take a moment to reflect on our journey so far by sharing some of the great achievements we've made as a team.
Fundraising and Team Expansion: Fueling our Vision
In October of 2022, PranaQ received tremendous support from investors and partners who share our vision to revolutionize sleep health through innovative technology. In addition, since our founding until now, PranaQ has also experienced incredible expansion and growth. Therefore, not only have we been successful in raising funds, but we have also grown our team significantly, nearly tripling in size.
As a result, we will continue to improve our product, expand our reach, and continue our mission to empower people to achieve optimal sleep health. In addition, we will continue to push the boundaries of innovation and deliver top-notch solutions to our valued customers through the collective expertise and dedication of our talented team members.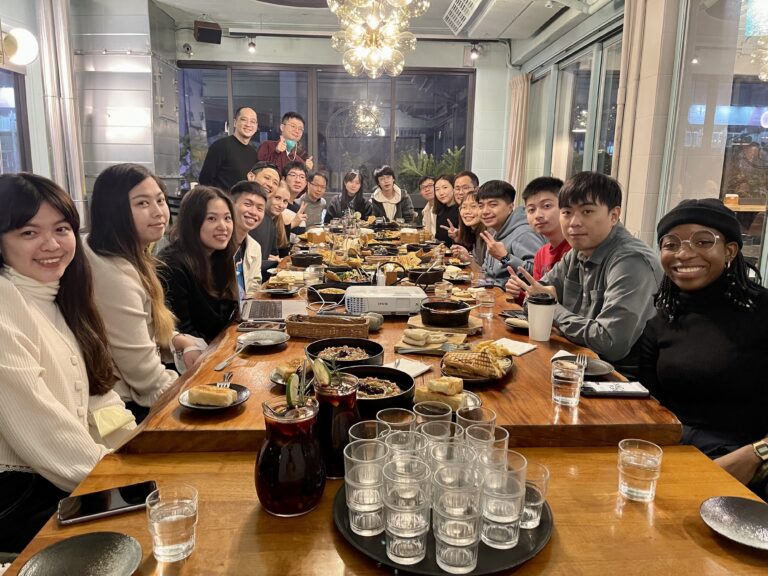 Red Dot Design Award: Recognizing Excellence
Another great milestone for PranaQ is receiving the prestigious Red Dot Design Award in the Smart Product category, earlier this year. This win underscores our commitment to merging functionality, creativity and aesthetics in our product. We thank our design team and all team members who have worked tirelessly to ensure that our product not only performs admirably, but also visually resonates with users.
CEO's Insights: Inspiring Industry Conversations
Jerry Chen, CEO and co-founder of PranaQ, has been actively involved in presenting our company's perspectives. Specifically, Jerry participated in the MATTER Momentum Final Showcase, where he had the opportunity to interact with industry experts and showcase our innovative solutions. He also shared his insights at the Future Commerce Forum 2023 AI Taiwan, where he sparked meaningful conversations and helped shape the future of AI in healthcare.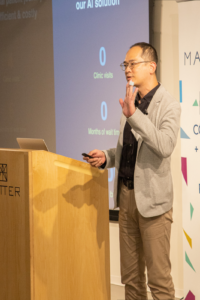 Looking Ahead : A Promising Future in Better Sleep Health
As ​PranaQ celebrates its 2nd anniversary, we are grateful for your trust and support as our customers and partners. Your unwavering belief in our mission drives us to continually innovate and refine our solutions while pushing the boundaries of sleep technology to ensure everyone has access to the tools needed for optimal sleep health.
We look forward to continuing our journey of innovation, product expansion and partnerships. Thank you for being an integral part of our story and we look forward to redefining sleep health and improving the lives of many for many years to come.